Senior/Lead Product Designer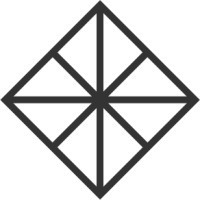 Chatterbox
Product, Design
Remote
Posted on Friday, January 28, 2022
Product & UX/UI Design
·
Remote
·
Fully Remote
Senior/Lead Product Designer
Design for impact. Own design strategy and lead execution at one of the hottest impact startups in Europe.
We're looking for a Senior Product Designer
We're looking for a senior designer to help us build the most socially impactful language learning product on the market.
You'll collaborate with an exceptional remote team of UX/UI and graphic designers, engineers, and product managers to rebuild the end-to-end user experience for Chatterbox language learners and their inspiring language coaches.
As well as doubling down on our product's successes, you'll be able to craft a strategic vision for user experience of your own, taking our product to the stratosphere in terms of both aesthetic and functionality.
Reporting to our CEO, Mursal, and collaborating closely with our CTO, Hugo, you will have direct and visible impact, laying down the foundations of our design and branding principles as a company, leading design projects across the entire product lifecycle, and collaborating regularly with our wider senior team across growth, languages, and operations.
Chatterbox connects marginalised people with tech jobs
We build technology that connects talented yet overlooked workers with opportunities in tech, and we're starting with the booming online language learning industry.
Our multi-award winning SaaS platform empowers overlooked talent in need of work, from refugees to returnee mothers, to teach their native languages online at top corporates like BNP Paribas and Unilever.
Our company has already sparked interest from the likes of Bloomberg and the BBC, and backing from top investors in Europe and Silicon Valley. This is a rare opportunity to work in a high-growth, VC-backed startup with a global social impact.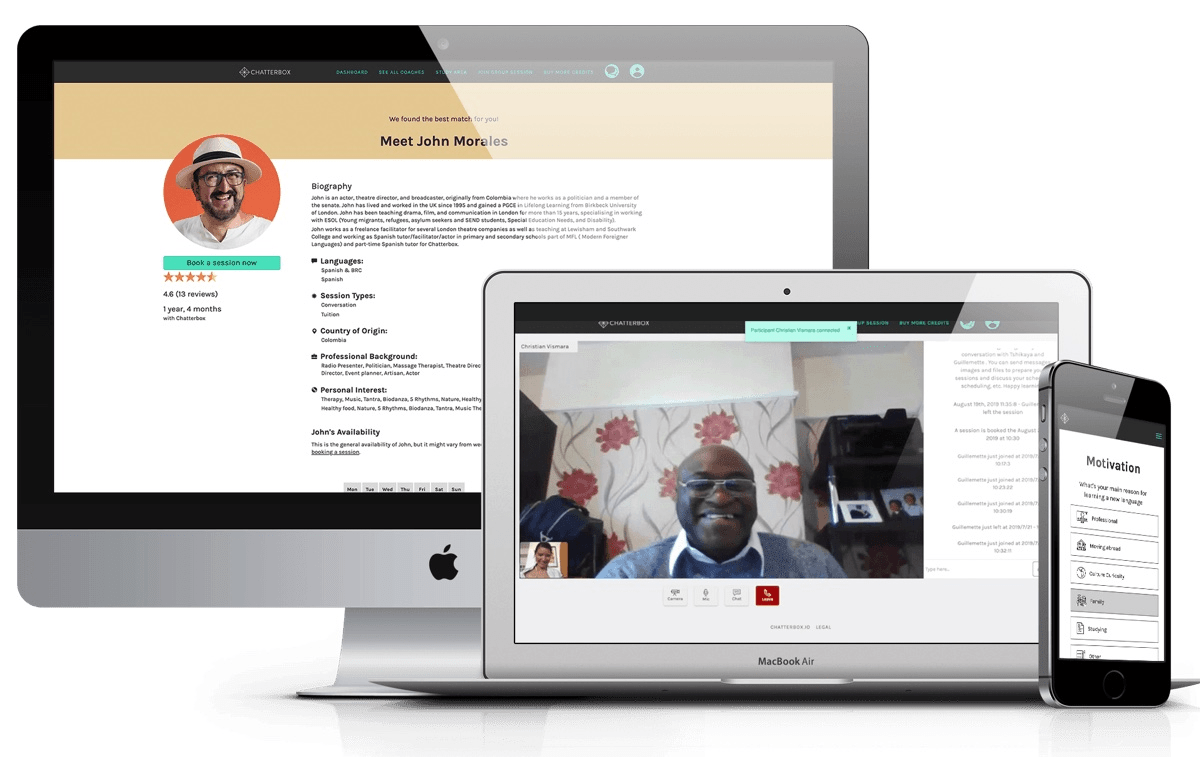 Role responsibilities
Own the end-to-end user journey and all aspects of design execution, from ideation, prototyping and user testing to final production
Develop a deep understanding of our language learners and corporate buyers and their needs through solid quantitative and qualitative research
Balance high quality standards with seed-stage testing strategies
Set foundations for the design team, putting practices and/or systems in place to enhance our methods and raise the bar/make it scalable
Collaborate with and cultivate our global community of brilliant UX/UI and graphic design collaborators
Provide thought leadership to, and regularly work with, the rest of the Chatterbox senior team to develop the right product strategy and contribute to bringing Chatterbox's long-term company strategy to fruition
Collaborate with our Head of B2B Marketing on crafting a compelling impact brand
What we're looking for
Customer obsession
Significant product design experience within a digital environment (agency or in-house)

Sharp attention to detail and mastery over your craft, including visual design, interaction design, prototyping, and user testing

A high level of data and research literacy

Inclusivity and accessibility as a core part of your design principles
Fluency in English and great communication skills - being fully remote means we have to go the extra mile in understanding each other
Passion for creating positive social change in the world
Things that are great, but not essential:
Experience working in B2B/EdTech/HR/Platform product companies
Lead or mentorship role experience
Experience using our design tools: Figma, Miro
How to apply:
Submit your product design portfolio using our short (3 min) application form below. We feed back on every application.
What we offer:
Other than a competitive salary, we're proud to support our team members with:

TOP ADVISORS & MENTORS - We're supported by some of the best early stage partners in the world, including startup studios All Turtles, Founders Factory, and GMG Ventures. They will become a part of your team too.
REMOTE WORK - The Chatterbox founders first started working together between the sandy beaches of Lisbon and the cityscapes of London. Today, we're a global and remote-first company with an office in both tech hubs. You can choose to work from either of our offices in Lisbon or London, or 100% remotely from anywhere in the world - whatever suits you best, as long as you're functional in GMT.
SOCIAL EVENTS - We've always worked remotely so know a thing or two about how to build thriving working relationships and a close-knit company culture remotely, currently across 5 countries. For those who like in-person events, we have team retreats, co-working and socials in London/Lisbon, and a 'Chatterbox House' in each city to host members of our team overnight if they would like to visit.
WORLD-CHANGING IMPACT - "The best minds of my generation are thinking about how to make people click ads. That sucks." Joining us, you will be working on a social problem that genuinely matters; the global opportunity gap that causes talented people from marginalised backgrounds to become long-term unemployed. As an early stage startup, your work with us will have an even bigger impact on the future of our company and movement.
PERKS & BENEFITS - Because you can't be superwoman or superman without the right cape and boots. We offer magical quarterly team retreats, an annual personal learning budget, and the opportunity to invest in your own success with EMI-qualifying share options in Chatterbox. Oh, and unlimited free language learning (naturally 😉).
Some important stuff we would like you to know:

We believe in fostering a diverse and inclusive workplace. Therefore, we want to make sure that our recruitment process is accessible to everyone. So if you need any reasonable adjustments – at any point in the process – we'll do our best to help. Just let us know what you need on your application form or reply with your request to the email we send you after you have applied.
We're also usually hiring several roles at once - if you recommend someone who lands any of our paid roles we can offer you a reward of £250 to thank you for adding another valuable member to our family. You can also sign up to hear about future roles on this career site.
Department

Product & UX/UI Design

Locations

Remote

Remote status

Fully Remote
Our Workplace & Culture
The Chatterbox team and founders work remotely, mostly around the sandy beaches of Lisbon and the cityscapes of London. We're supported by some of the best investors in the world; like AI Startup Studio All Turtles and Founders Factory. They will become part of your team too.
About Chatterbox
Chatterbox's AI-powered platform matches refugees and marginalised people in need of work with opportunities in the digital economy. We've won recognition from Forbes, the Financial Times, the BBC, and many more.
Product & UX/UI Design
·
Remote
·
Fully Remote
Senior/Lead Product Designer
Design for impact. Own design strategy and lead execution at one of the hottest impact startups in Europe.
Loading application form
Already working at Chatterbox?
Let's recruit together and find your next colleague.