Operations Manager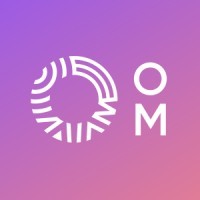 Orbital Materials
Full-time
London, UK
Posted on Friday, August 4, 2023
The Role
We are looking for a highly motivated Operations Manager who loves getting stuff done to join our team and help us solve the most important environmental and climate problems of our time.
You'll be working on different projects and problems across the company from day 1. No two days will be the same. One day, you'll support on managing projects and initiatives (e.g. setting up our in-house labs), while the next, you could be actively involved in the day-to-day operations (inc. budgeting and accounting and implementing new HR processes) of our rapidly growing deeptech company or working on executing our comms strategy.
If you are a self-starter who is not afraid to take on new challenges, we encourage you to apply.
Responsibilities
Get stuff done: operate at a tactical and operational level executing a varied set of projects and programmes covering setting up our in-house labs to company offsites to managing our suppliers.
Day-to-day management of operations: from budgeting and accounting to scaling up the team to implementing new HR processes.
Operational planning: work with the founders to identify and assess opportunities to improve Orbital Materials and accelerate our progress.
Conduct analysis and reporting: to inform operational decisions and ensure we're on track to achieve our milestones and can share progress with our stakeholders (inc. investors).
Qualifications
Exceptional project and program management skills, capable of juggling multiple projects simultaneously.
Well-organized, with superb attention to detail and the ability to execute tasks efficiently.
Adaptable to changing circumstances.
Experience in operations and strategy, including the establishment of new processes and accounting.
At least 4 years experience in technology, science, operations or startups.
Benefits
Competitive salary
25 days holiday + bank holidays
Flexible working (2-3 days in the office per week)
Share options
How to Apply
Does this position sound like a good fit? Email us at info@orbitalmaterials.com
Include this role's title in your subject line (it'll help us to sort through the emails).
Send along your CV and cover letter.
Orbital Materials is an equal opportunity employer.